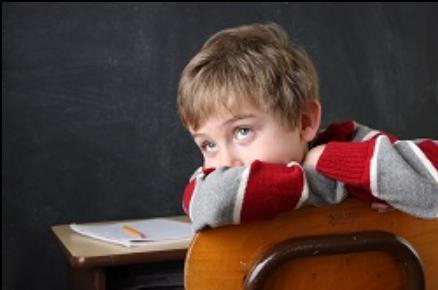 ADHD, or attention deficit-hyperactivity disorder, is a condition that is thought to affect as many as 10 percent of the population. While it can be diagnosed in adults, most ADHD evaluations are performed on children who are doing poorly academically and/or socially. Fortunately, here at the Pediatric Health Center of Conyers in Conyers, GA, our medical staff is up-to-date on the latest in ADHD diagnostic and treatment methods. Common questions that pediatricians routinely hear from parents about ADHD are answered below:
Are ADD and ADHD the same thing?
You will sometimes hear people using ADD (Attention Deficit Disorder) as another way of saying ADHD (Attention Deficit-Hyperactivity Disorder). However, ADD is now considered to be an outdated term; ADHD is the only condition that is recognized by the medical community. It is, however, divided into two subtypes: primarily inattentive type and primarily hyperactive-impulsive type. Some children may have a combination of the two. The inattentive type is usually what people mean when they say "ADD." Your Conyers pediatrician will help determine which type is affecting your child during their evaluation.
What are the symptoms of ADHD?
In the most basic of terms, ADHD consists of behaviors that cause problems focusing and interacting with others at home, school, or in other settings. As discussed above, this may be due to inattentiveness, hyperactivity, or a combination of the two. Inattentive behaviors include repeatedly making careless mistakes with schoolwork or other projects, failure to complete tasks, or just general forgetfulness. Hyperactivity is often connected to fidgety behaviors, excessive loudness, or being unable to wait in line/remain seated. A thorough evaluation from your Conyers pediatrician will help pinpoint whether your child's behavior is indicative of ADHD.
How is ADHD treated?
If an ADHD evaluation show that your child has the condition, it isn't something that should be ignored in the hope that it will improve. Instead, behavioral therapy and sometimes medication are encouraged to help manage ADHD symptoms. The type of medication and the dosage, as well as the type of therapy, will be fine-tuned to your child's specific needs.
Concerned? Give us a call
Led by Dr. Aaron Goldberg, our medical team here at Pediatric Health Center of Conyers is committed to your child's health and wellness. To schedule an ADHD evaluation, contact our office in Conyers, GA, today by dialing (770) 483-4431.